About Cranford, New Jersey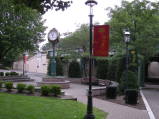 Cranford is nestled in the center of Union County, NJ, close to NYC, the Jersey Shore, and the Pocono Mountains!! The highly rated school system is hard to match. The system is composed of six grade schools, two middle schools, and its own magnificent high school Professional police, fire, and EMS personnel, which are supplemented by well trained and reliable volunteers provide excellent public safety services. A special town, we have invested substantially in up-grading our Downtown Special Improvement District (the first in NJ). This up-grading resulted in attracting many investors who have added many new complexes. All of these features make Cranford an extraordinary place to live. Many times, it has been rated by the New Jersey Magazine within the top 10 to 25th "best town" on a list of 561 towns in the entire state. Our downtown has many restaurants, shops, postal service delivery to you front door, and ample parking.
Cranford is bordered by the towns of Westfield, Garwood, Springfield, Kenilworth, Roselle Park, Roselle, Linden and Clark. Former residents often return to Cranford because of its charm. Known as the Venice of New Jersey, it is endowed with a winding river, guarded by county parklands. You will love being a "Cranfordite." WELCOME!
Did you know that
We are 18 miles west of New Work City, with train and bus service to Newark, Elizabeth, Westfield, Scotch Plains Fanwood, and Plainfield?

Our town has excellent community services, including schools and college, public safety, recreational, cultural, and dining services.

Our streets are well maintained, clean and promptly plowed when necessary.

Youth programs are plentiful, with activities for all.

Adult programs are numerous. Three Senior clubs meet in the Community Center, houses of worship sponsor activities, etc.

Cranford boasts

two public pool facilities and a heath club.

tennis and basket ball courts, baseball diamonds, and Memorial Field Complex, Football, and various other fields and track are lighted. Civic and social clubs, activities abound, and we have a lovely downtown.

Cranford has two entrance/exits off the Garden State Parkway, #'s 136 and 137.

Always rated highly by the New Jersey Magazine, you will find this community has about every advantage you might be seeking!!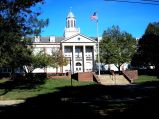 EDUCATION Cranford receives high scores by the State Department of Education, as evidenced on the web. The school system is composed of numerous grade schools, two identical middle school buildings, and a wonderful high school facility. Union County College is located in Cranford, and has expanded into other locations in the county. Kean University is only a few miles away. There are other educational opportunites as well. Call for further information.
RECREATION A state of the art running track surrounds the newly installed artificial turf football field, all of which together with baseball diamonds, two municipal swim utitilies and health club, along with tennis courts in numerous locations, makes Cranford a very accommodating community for the residents. Recently, the governing body (five commissioners elected at large) voted to construct a skate board park to encourage safety amongst those who enjoy the sport.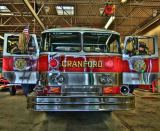 PUBLIC SAFETY A discription of Cranford would be totally lacking if public safety organizations were not properly covered. Professional police and paid fire departments are both at the highest professional levels. Emergency medical services are provided by the Volunteer Cranford First Aid Squad and per diem township employees. These vital resources make this town a very safeplae in which to reside! Cranford is determined to maintain the Cranford First Aid Squad, which was organized back in the late 1940's, along with paid Emergency Medical Technicians to assure immediate response by well trained personnel. All departments work together in a coordinated manner. This writer has had occasion to need such support, and can vouch for the professionalcare that was provided.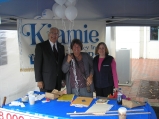 SHOPPING Cranford has a Downtown District which was created at a time when the need was great. The older buildings, well worn sidewalks and unsightly lamps, etc., required updating. Cranford was the first community to take advantage of new state legislation allowing for the creation of a "special improvement district." Improvements have been made and are appreciated. The work continues as new needs arise. The district is governed by an appointed board and administered by a paid professional staff.
COMMUNITY SERVICE ORGANIZATIONS This town boasts the Cranford Historical Society, complete with knowledgeable historians, who have chroniclized the community's history. This group is loved by the citizenry.They are located in the "Hanson House", the residence of Dr. Hanson. (Incidentally, Dr. Hansen treated the writer when I contacted the measles!)Rotary, Lions, Kiwanis, Daughters of the American Revolution, Cranford Woman's Club, various notable garden clubs (proper names to be added asap), are only a sampling of the community oriented volunteerism of Cranford's citizens. (If you want your club added, please send us an email!)
CULTURE Theatre takes no back seat in Cranford. The Cranford Dramatic Club, organized years ago (1950's) offers plays on a regular basis in their own free standing theatre building. This group adds a certain dimension to the town. There is at least one community orchestrawhich is composed of musicians of all ages! There performances can be viewed on Community Access TV Channel 35. Literature is taught at the college and within the Cranford Public Library. Art is available at college, adult school, and within clubs. A stroll through the downtown will provide the prospective you you need.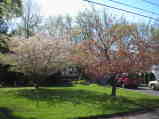 There is much more to say about Cranford, NJ. As Realtors, we know that you will be greatly satisfied if you decide on Cranford, New Jersey. Population is roughly 22,500. Size is 5+ square miles. Garden State Parkway exits 137 and 136 are within its borders. We were both born here, raised our children here, and are determine to stay here!! Can there be a better endorsement? And the people? Terrific! There is pride in the community about the community. Plenty of activites, and plenty of privacy and solitude as you so desire! Call us and say hello!!
Signed: Arthur A. Kiamie and Yvonne Kathleen Kiamie, Co-Owners and Co-Brokers of the firm.